As a tennis enthusiast, I have always been fascinated by the greatest tennis champions in the history of the sport. Tennis has witnessed numerous legends who have left indelible marks on the game through their astonishing skills, tenacity, and passion. The journey to create a list of the top 10 tennis champions is not an easy one, as it requires delving into the rich and complex history of professional tennis.
To tackle this challenging task, I will be considering various factors such as Grand Slam titles, overall career achievements, and the players' impact on the sport. It's important to note that this is a subjective endeavor, and my list may not be identical to another tennis fan's perspective. However, through comprehensive research, I aim to provide an informed and nuanced analysis of the most outstanding players who have graced the courts.
In determining the best players, it's essential to appreciate the different eras of tennis, from the pre-Open era to the modern game. This will help us recognize the unique challenges and achievements of competitors throughout history. With that said, let's dive into the captivating world of tennis and explore the top 10 tennis champions who have etched their names in the annals of the sport.
Top 10 Male Tennis Champions in History
The following list highlights the top 10 male tennis champions in history.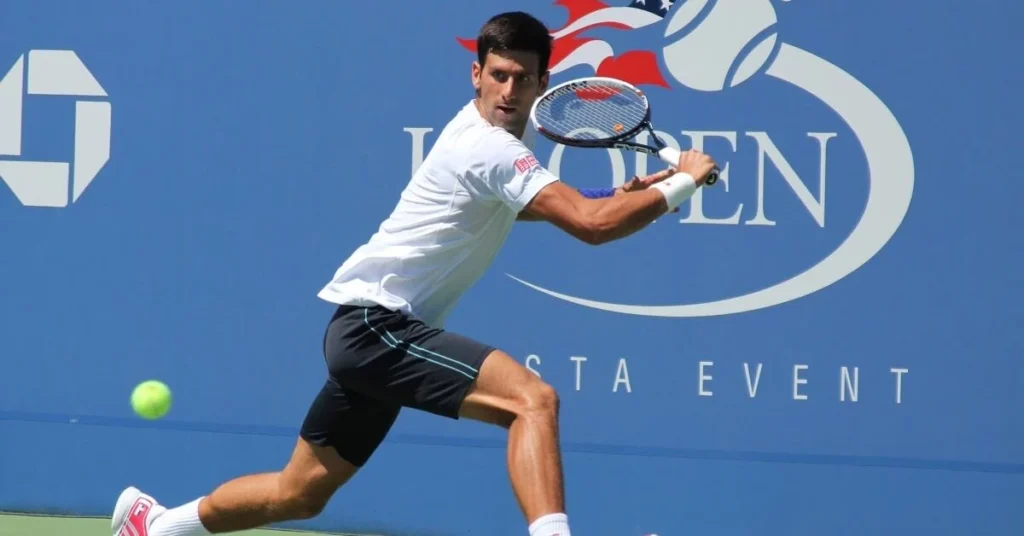 Novak Djokovic: With 24 Grand Slam titles and a seemingly unstoppable style of play, Djokovic has earned his place as the GOAT. His incredible consistency, mental strength, and court coverage have allowed him to overcome the toughest of opponents.
Rafael Nadal: Known as the "King of Clay," Nadal has claimed a record 14 French Open titles and a total of 22 Grand Slam championships. His unparalleled athleticism, ferocious competitive spirit, and extraordinary work ethic set him apart from his rivals.
Roger Federer: With his elegant playing style and record 20 Grand Slam titles, Federer is often considered the greatest tennis player of all time. His extraordinary skills, sportsmanship, and longevity have made him an inspiration to players and fans alike.
Rod Laver: Known as "The Rocket," Laver was a two-time Grand Slam champion and dominated the game in the 1960s. He remains the only player to have won all four major titles in a single calendar year twice, in 1962 and 1969.
Pete Sampras: Often considered one of the greatest servers in history, Sampras was nearly unstoppable in the 1990s. With 14 Grand Slam titles, including seven Wimbledon championships, he held the record for most major titles until Federer surpassed him.
Bjorn Borg: With his incredible baseline play and trademark two-handed backhand, Borg won six French Open titles and five Wimbledon championships. His extraordinary performances made him a global icon in the late 1970s and early 1980s.
Ivan Lendl: Lendl's relentless work ethic and powerful groundstrokes helped him win eight Grand Slam titles between 1984 and 1990. He was known for his iron will and fierce competitiveness, and his matches with McEnroe and Connors produced some of tennis's most memorable moments.
Andre Agassi: Agassi's charismatic personality and incredible ball-striking abilities made him a fan favorite. In his illustrious career, he won eight Grand Slam titles and completed a career Grand Slam, becoming one of the few players to achieve this feat.
Jimmy Connors: With eight Grand Slam titles and a career that spanned three decades, Connors was a force to be reckoned with. His aggressive, attacking style of play influenced a generation of players and set a new standard for what a tennis champion could achieve.
John McEnroe: Known for his fiery temperament and extraordinary touch, McEnroe was a dominant force in the early 1980s, winning seven Grand Slam singles titles and several more in doubles. His legendary rivalries with Borg and Connors thrilled tennis fans around the world.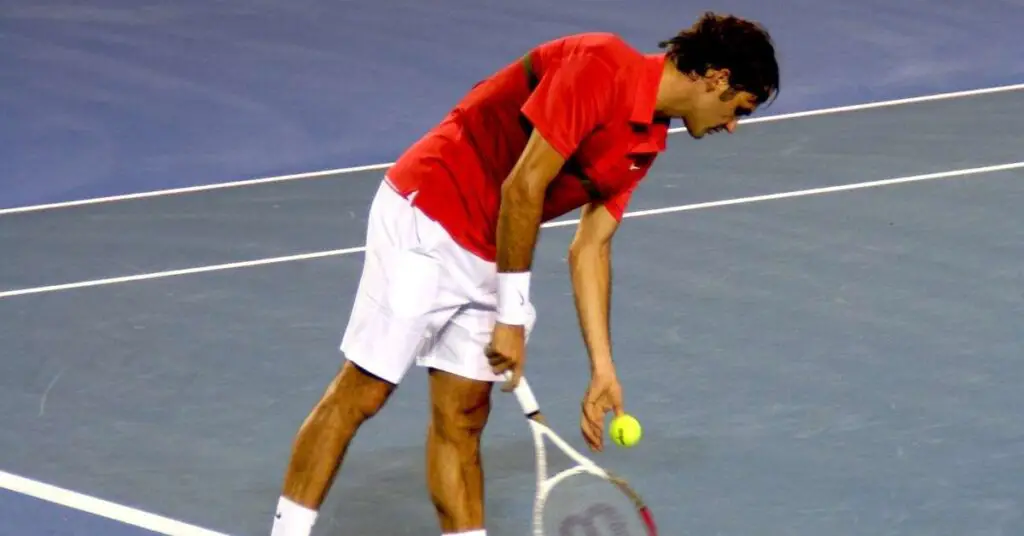 This list of top 10 male tennis champions showcases the impressive achievements of each player and highlights the rich history of the sport. While it's challenging to compare players from different eras, one thing remains true: these tennis champions have all made an immense impact on tennis history and will be remembered for generations to come.
Top 10 Female Tennis Champions in History
These are the top 10 female tennis champions who have made a significant impact in the world of tennis.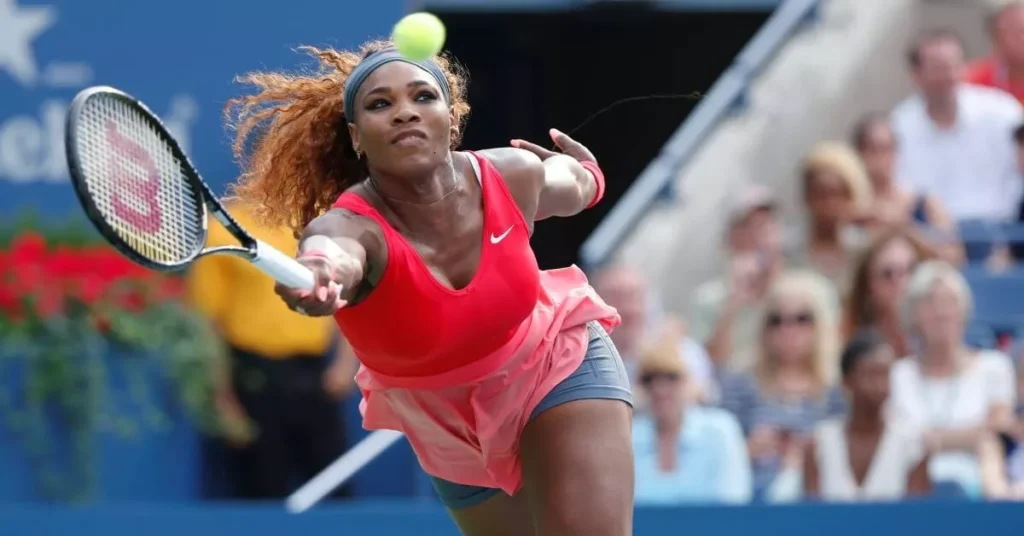 Serena Williams: Serena is considered one of the greatest female tennis players of all time, with 23 Grand Slam singles titles to her name. Her powerful serve, relentless groundstrokes, and unmatched tenacity have made her a force to be reckoned with on the court.
Steffi Graf: Graf held the world No. 1 ranking for a total of 377 weeks during her career, winning 22 Grand Slam singles titles. Known for her powerful forehand and exceptional footwork, she was a dominant force during the late 1980s and 1990s.
Margaret Court: Margaret Court boasts a record 24 Grand Slam singles titles, making her one of the most successful tennis players in history. She was also the first woman to win a "boxed set" in Grand Slams, capturing singles, doubles, and mixed doubles titles in all four major tournaments throughout her career.
Chris Evert: With 18 Grand Slam singles titles and 157 tournament victories, Chris Evert was a consistent force on the courts for nearly two decades. Her superb baseline play and tactical intelligence made her a dominant player of her era.
Venus Williams: Venus has earned 7 Grand Slam singles titles during her illustrious career. In addition to her powerful serve and aggressive play, she has consistently been a trailblazer for both women's tennis and African-American athletes.
Martina Navratilova: Arguably the best all-around player in tennis history, Navratilova won 18 Grand Slam singles titles and a record 31 major doubles titles. Her exceptional serve-and-volley game and incredible athleticism defined her legendary career.
Billie Jean King: King captured 12 Grand Slam single titles and was instrumental in fighting for equal prize money for female tennis players. Her advocacy for gender equality and social justice goes hand in hand with her on-court accomplishments.
Monica Seles: Seles won 9 Grand Slam singles titles during her all-too-brief career, which was marred by a 1993 on-court stabbing that kept her away from tennis for more than two years. Her impressive accomplishments include being the youngest French Open champion in history at just 16 years old.
Martina Hingis: Hingis burst onto the scene as a teenager, capturing 5 Grand Slam singles titles before the age of 20. Her intelligent play and exceptional net skills made her a formidable opponent throughout her career.
Maria Sharapova: With 5 Grand Slam singles titles, Sharapova is considered one of the best competitors of her generation. Her aggressive playstyle, powerful groundstrokes, and fierce determination helped her secure a career Grand Slam.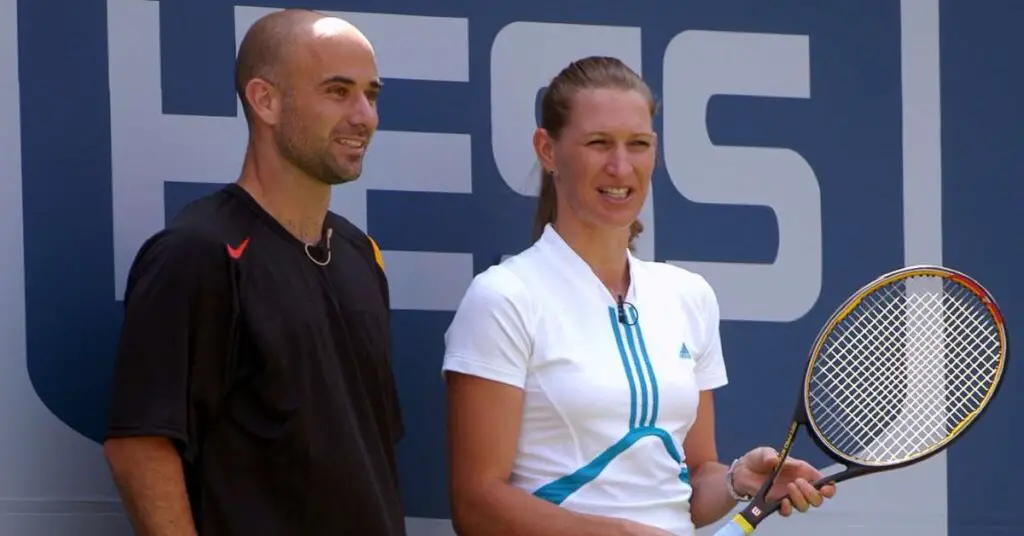 Although it's impossible to compare players across different eras and playing styles, these ten tennis champions have all had a significant impact on the sport. By breaking barriers and setting new standards, I believe they have earned their place in the pantheon of tennis greatness.
Analysis of Grand Slam Performances
In my research on the top 10 tennis champions in history, I found that their Grand Slam performances have played a significant role in determining their rankings. When analyzing the tennis champions' success in Grand Slam tournaments, such partnerships as the Australian Open, French Open, Wimbledon, and US Open provide valuable insights.
I observed that most of these top 10 players made a significant impact in multiple Grand Slam tournaments. Many of them cemented their legacy in the world of tennis by winning multiple titles. I took note that a high number of titles not only reflect incredibly steady performances throughout their careers but also attest to their perseverance and adaptability to different surfaces and environments.
When considering the finals matches in Grand Slam events, the tennis champions in my list showed remarkable determination and consistency. They often made it to the finals, which highlights their ability to dominate at the highest level. These achievements indeed testify to their mental fortitude and technical mastery.
To delve further into these tennis champions' performances, I looked at how their rankings evolved throughout their careers. Several players spent years ranked within the top 10 and had multiple stints as the world's number one player. It is crucial to emphasize that staying at the top over a long period showcases exceptional skills and unwavering motivation.
Noteworthy Matches and Moments in Tennis History
Tennis has a rich history full of stunning matches and moments that have defined the careers of the top tennis champions. One unforgettable moment was the epic 2008 Wimbledon Final between Roger Federer and Rafael Nadal, which is often regarded as one of the greatest matches in tennis history. The match lasted over four hours with constant shifts in momentum, and Nadal ultimately triumphed, dethroning Federer after his five-year reign at Wimbledon.
Another legendary match was the 1980 Wimbledon Final between Björn Borg and John McEnroe. This match featured the famous 34-point tiebreaker in the fourth set, showcasing the intense rivalry between Borg's ice-cold demeanor and McEnroe's fiery temperament. In the end, Borg clinched his fifth consecutive Wimbledon title in five thrilling sets.
I can also recall the famous "Battle of the Sexes" match in 1973 between Billie Jean King and Bobby Riggs. This event garnered widespread attention, as it not only pitted two great tennis players against one another but also represented a broader social struggle for gender equality. King's victory against Riggs became a historical moment and significantly contributed to her fame and the progress of women's tennis.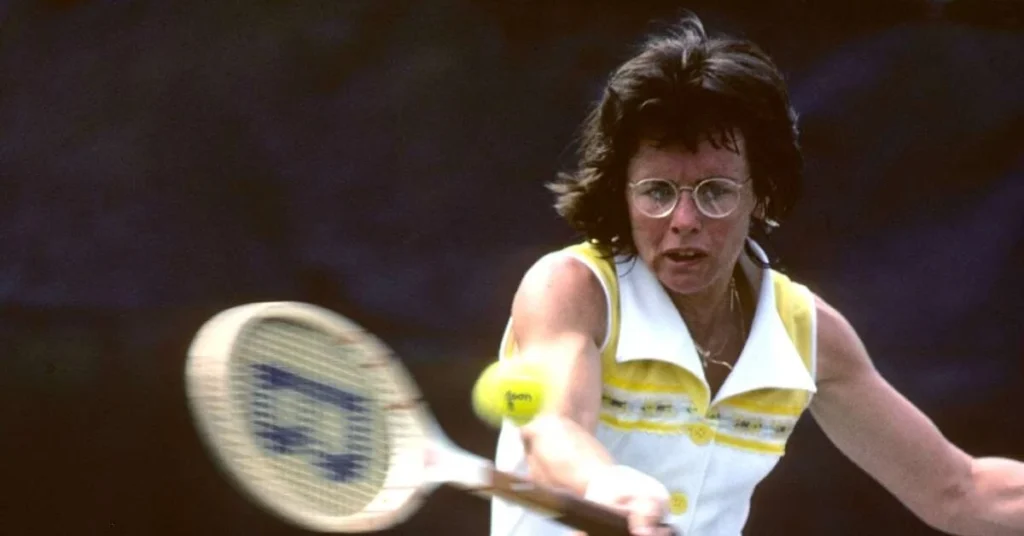 In the doubles category, the Bryan brothers' unmatched dominance comes to my mind. Bob and Mike Bryan have claimed numerous Grand Slam titles, making them one of the most successful doubles teams in tennis history. Their success on the court and their unique chemistry as twins have made them fan favorites and a benchmark for doubles excellence.
Moreover, some moments stand out because of their symbolism, like when Arthur Ashe won the 1968 US Open, becoming the first African-American man to win a Grand Slam title. Ashe's victory broke racial barriers in the sport and inspired a new generation of tennis champions.
Finally, there comes a time in every tennis player's career when they decide to retire from the professional circuit. One of the most emotional retirement moments in the sport was when Pete Sampras played his last match in the 2002 US Open Final. Sampras won the championship in a thrilling four-set match against Andre Agassi, ending his illustrious career on a high note.
Tennis Champions to Be Mentioned
I've always admired the skills and talents of several tennis champions. In this section, I will briefly mention two iconic tennis champions.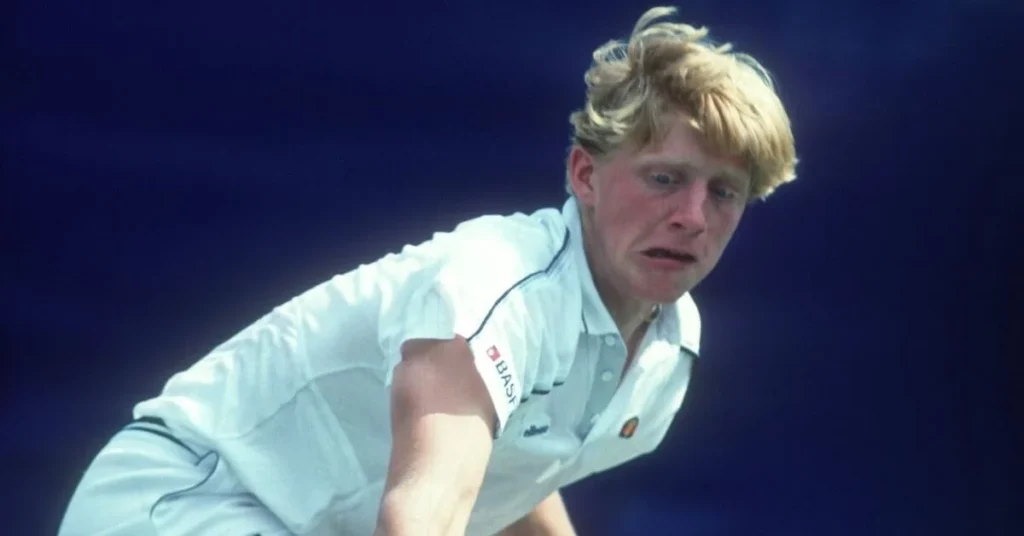 First, let me talk about Boris Becker. I believe that Becker's impact on the game of tennis is truly remarkable. At just 17 years old, he became the youngest player ever to win the Wimbledon men's singles championship in 1985. Throughout his career, Becker won six Grand Slam singles titles, and his aggressive style of play made him a force to be reckoned with on the court.
Another extraordinary tennis champion is Arthur Ashe. Not only was he an exceptional tennis player, but he was also a true icon and role model. Ashe became the first and only African-American male player to win the singles titles at the US Open, Wimbledon, and the Australian Open. His legacy extends beyond the tennis court, as he used his platform to advocate for social change and raise awareness of the global HIV/AIDS crisis.
The Influence of Tennis Courts
I'm well aware that the surface of tennis courts plays a significant role in the game. Be it grass, clay, or hard courts, each one has its unique characteristics that can make a difference in a player's performance. These court surfaces even have the power to make or break the careers of the top tennis champions in history.
Grass courts, like those at Wimbledon, are known for their fast game play. The ball tends to skid and stay low on its bounce. I've observed that players who rely on strong serves and quick volleys have an advantage on grass courts. A fine example would be Roger Federer, who has won numerous titles at Wimbledon, showcasing his dominance on grass.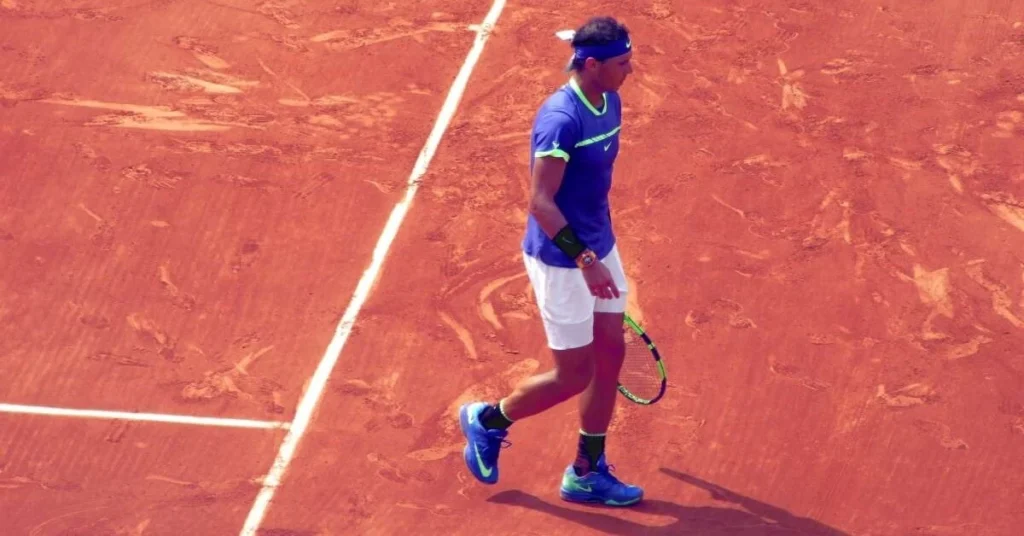 Clay courts, such as the one at Roland-Garros, provide a slower game with higher ball bounces. In my experience, players with exceptional consistency and stamina can outshine others on clay courts. Rafael Nadal, known as the "King of Clay," has proven his prowess on this surface, claiming numerous French Open titles.
Hard courts, which can be found at the US and Australian Opens, offer a balance between the extremes of grass and clay courts. These surfaces are characterized by their steady and predictable bounce, which benefits players with solid groundstrokes and powerful serves. The likes of Serena Williams and Novak Djokovic have repeatedly demonstrated their mastery on hard courts by securing numerous titles.
Adapting to different court surfaces is a vital part of a tennis player's repertoire. It showcases the versatility and tenacity of a tennis champion, proving that they can excel in various conditions. The influence of tennis courts on a player's performance cannot be overstated, as it has often been the deciding factor in propelling some towards the title of "Top 10 tennis champions in history."
FAQ
Who is No 1 female tennis player in the world?
Names like Serena Williams, Steffi Graf, and Martina Navratilova come to mind as some of the most successful female tennis champions in history. You can check the current rankings on the WTA website.
Who is No 1 men's tennis player?
Tennis champions like Roger Federer, Rafael Nadal, and Novak Djokovic have dominated the ATP rankings. For the latest updates on the best men's tennis players, you can visit the ATP website.
Is Djokovic the GOAT?
The title of "Greatest of All Time" (GOAT) in tennis is a highly debated topic. Novak Djokovic is unquestionably one of the best tennis players ever, with an impressive number of titles. However, there are other contenders for the GOAT title, such as Roger Federer and Rafael Nadal, who also have remarkable records. Ultimately, it is a matter of personal opinion.
---
I'm curious about your favorite tennis champions in history. Who inspired you on the court and why? Share your thoughts and insights in the comments below and let's celebrate the greatest tennis players of all time together!