Hi and welcome to It's Court Time
Your Personal Guide to Mastering the Art of Tennis and Elevating Your Game!

Our mission is to provide you with the most comprehensive and up-to-date information on all things tennis.
Read our beginner's guide to learn more about tennis and get ready to start
Our goal is to provide you with the most reliable and accurate information about tennis so that you can make the best decisions for your game. We have a dedicated team of experts who are passionate about the sport and committed to researching and analyzing all aspects of it.
Our team members are constantly researching the latest trends, analyzing customer insights, fact-checking content, and identifying standout features of each product. We only recommend products that we truly believe will enhance your tennis experience and help you reach your goals on the court.
So when you come to ItsCourtTime.com, you can trust that you're getting the very best advice and insights on all things tennis. We're here to help you elevate your game and achieve your full potential.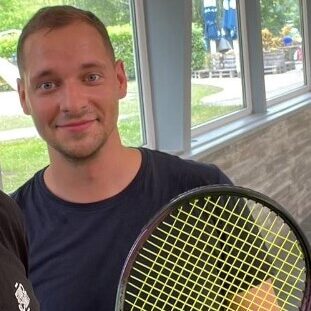 Follow us on Social Media: